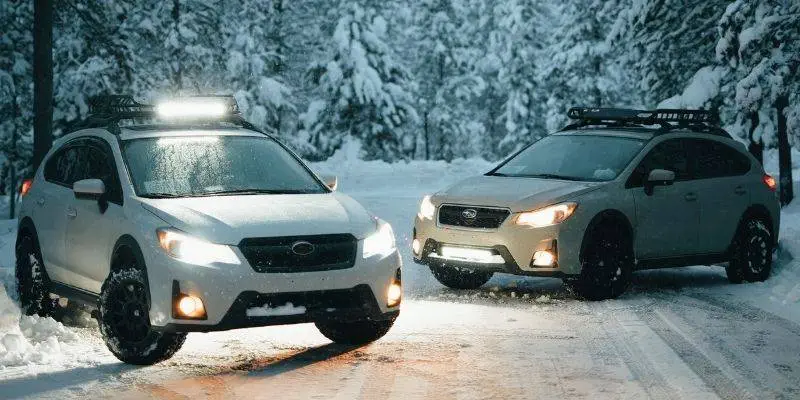 7 Year Ceramic Pro Silver+ Package
Starting at $2,000
Package includes Full Vehicle Coating with 2 step paint protection, 2 layers of base coat, 1 layer of top coat, coating includes all windows, exterior plastics, wheel faces and a Full Interior Detail.
Includes
2 Layers of Ceramic Pro

STRONG

1 Layer of Ceramic Pro Top Coat
2 Layers of Ceramic Pro

STRONG

on Plastics and Rims
1 Layer of Ceramic Pro Rain on Windshield and Front Side Windows
7 Year Warranty

*Available on vehicles 2 years old or newer
What You Get
Ceramic Pro Silver+
The Ceramic Pro Silver+ package is one of our most popular ceramic coating packages in Muskegon!  Inside Out Auto is your certified Ceramic Pro installer in Michigan. Our Silver+ Package adds vital paint protection to the most vulnerable parts of your investment. With this package, we layer two coats of Ceramic Pro STRONG on all the paint work and plastic surfaces. We follow this up with Ceramic Pro Top coat to lock everything in and provide added shine. With Ceramic Pro's hydrophobic properties, washing your vehicle becomes a breeze. Plus it protects from the Michigan weather, road salt, and bugs that we experience year round. It comes with a seven year warranty and is perfect for someone who gets a new vehicle every few years. If you want your vehicle to stay looking its best, then Ceramic Pro is right for you. The Ceramic Pro Silver+ package will keep your vehicle looking sharp for years to come. Let us protect your investment, request a free quote here.