Paint Protection Film/Clear Bra
Make Your Vehicle Look New
In regards to Clear Bra Fruitport, our staff at Inside Out Auto know paint protection better than anyone else. That's why we are the experts when it comes to installing Clear Bra in Fruitport, Grand Haven and the surrounding areas. Clear Bra, also known as paint protection film, is perfect for ensuring that your vehicle is protected from the outside elements here on the roads in Michigan. Adding Clear Bra to your vehicle is an excellent way to protect your car from scratches, dirt and debris. Recent advancements in technology allow the Inside Out Auto team to add this durable invisible layer of protection to your vehicle without compromising the style of your car. The Clear Bra film has self-healing properties that will prevent swirling and marring in your vehicle's paint. 
The Clear Bra film is a clear, invisible film that protects your vehicle's paint and is extremely durable. We offer several different packages to protect select areas of your vehicle that are exposed and more prone to damage. Our technicians are the Clear Bra Fruitport experts and will custom cut every wrap to perfectly fit your car. The partial kit is a great starter kit to protect your bumper, headlights, and a portion of your hoods and side windows. Our full kit will provide durable protection to your entire car, wrapping it from bumper to bumper. We take pride in using only the highest quality brands and that's why we choose Legend with their 10-year warranties against cracking, peeling, fading, or yellowing. If you've been thinking about adding paint protection film to your vehicle, let Inside Out Auto take care of your needs. Request a free quote here.
THE BENEFITS OF LEGEND PPF
The products we offer are meticulously tested and proven to perform under the harshest conditions around while maintaining the best possible appearance. Trust Legend to be the only thing between you and the open road.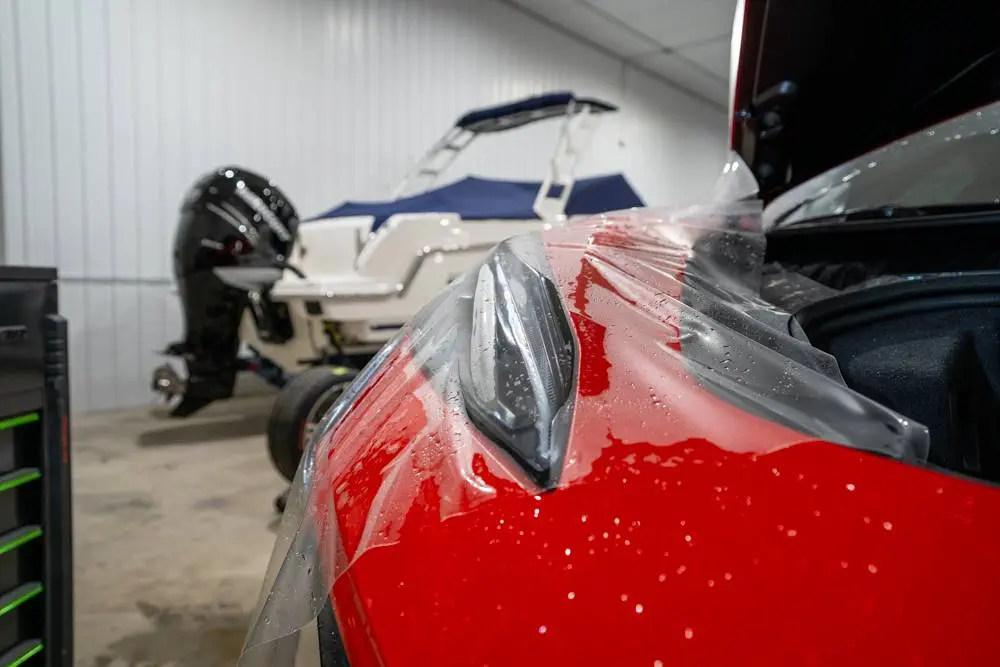 Mirror Smooth Finish
Paint Protection Film offers protection that is indistinguishable from factory paint, leaving a mirror-smooth finish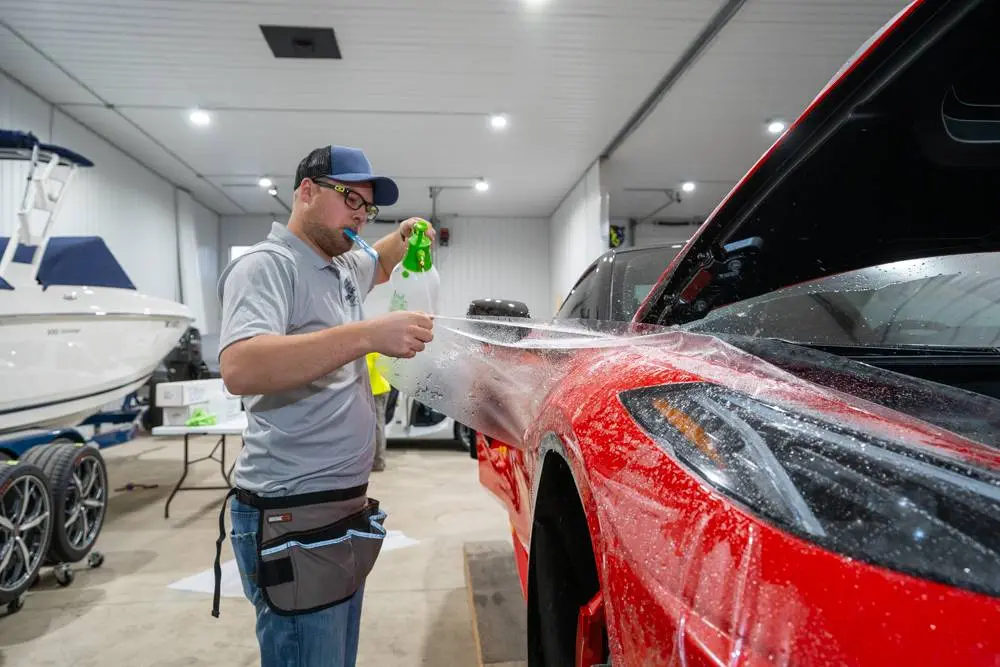 Stain Resistance
Road grime, bird droppings, bug guts, and air pollution will never leave the film stained or yellow, unlike lower quality alternatives.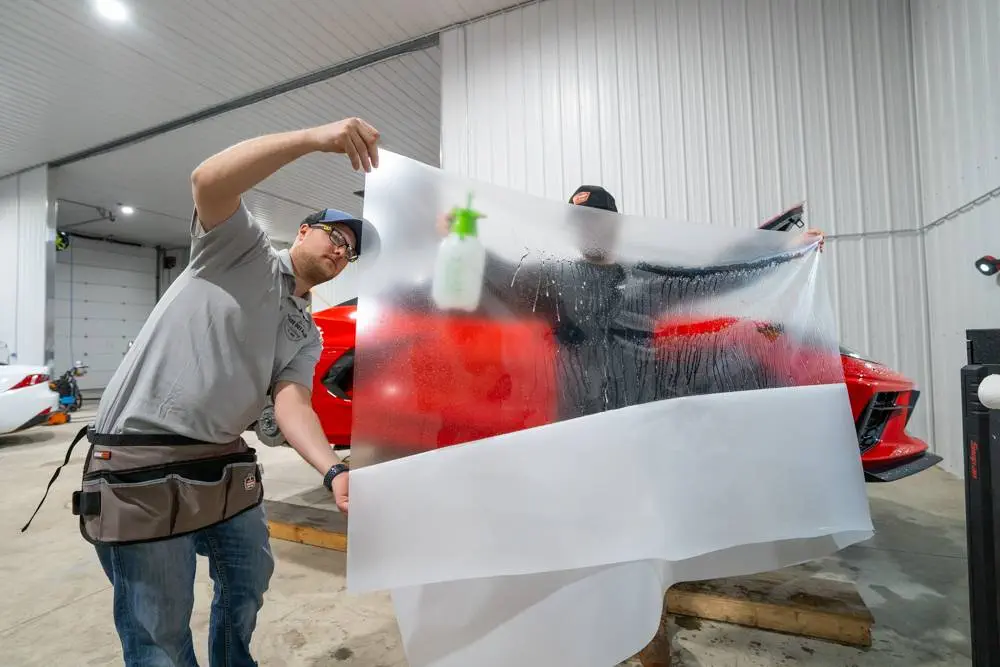 Durability
Legend's Paint Protection Film features superior impact protection for whatever stands between you and the open road.
Bumper & Headlights Package
Includes:

Partial Kit Package
Includes:

Bumper
Headlights
1/3 of the Hood
1/3 of the Front Two Fenders
Front Side Mirrors
Full Front Package
Includes:

Entire Hood
Full Fenders
Bumper
Front Side Mirrors
Headlights
Full Car Package
Includes:

Entire Car Bumper to Bumper
Legend Paint Protection Film (PPF)
Paint Protection Film……Prices Vary per Vehicle
Clear or Matte (depending on your preference) film that helps to protect your vehicle's paint from stone chips, light scratches, and fading paint.